Once you've competed the web based set-up for Plato only the core modules will be installed. After completing set-up you should see a very minimal home page as shown below...
Completing setup
When you first login to your new Plato installation you will be presented with the Plato setup assistant. The setup assistant will walk you through a series of additional steps to help you quickly configure your new Plato site. You can see the setup assistant displayed within the Plato Dashboard below...
Notice the setup assistant provides a series of steps you can walk through to configure & customize your Plato site. You can expand each setup step to see the recommended actions.
As you complete setup steps they will turn green to indicate they are complete as shown below...
Once you've finished with the setup assistant you can choose to finish setup to permanently hide the set-up assistant as shown below...
Once you've finished setup the setup assistant will no longer be displayed. You can see below we have just finished the setup process and we are presented with the administrator dashboard...
And at the end of the setup assistant you should have a near fully configured Plato site as shown below...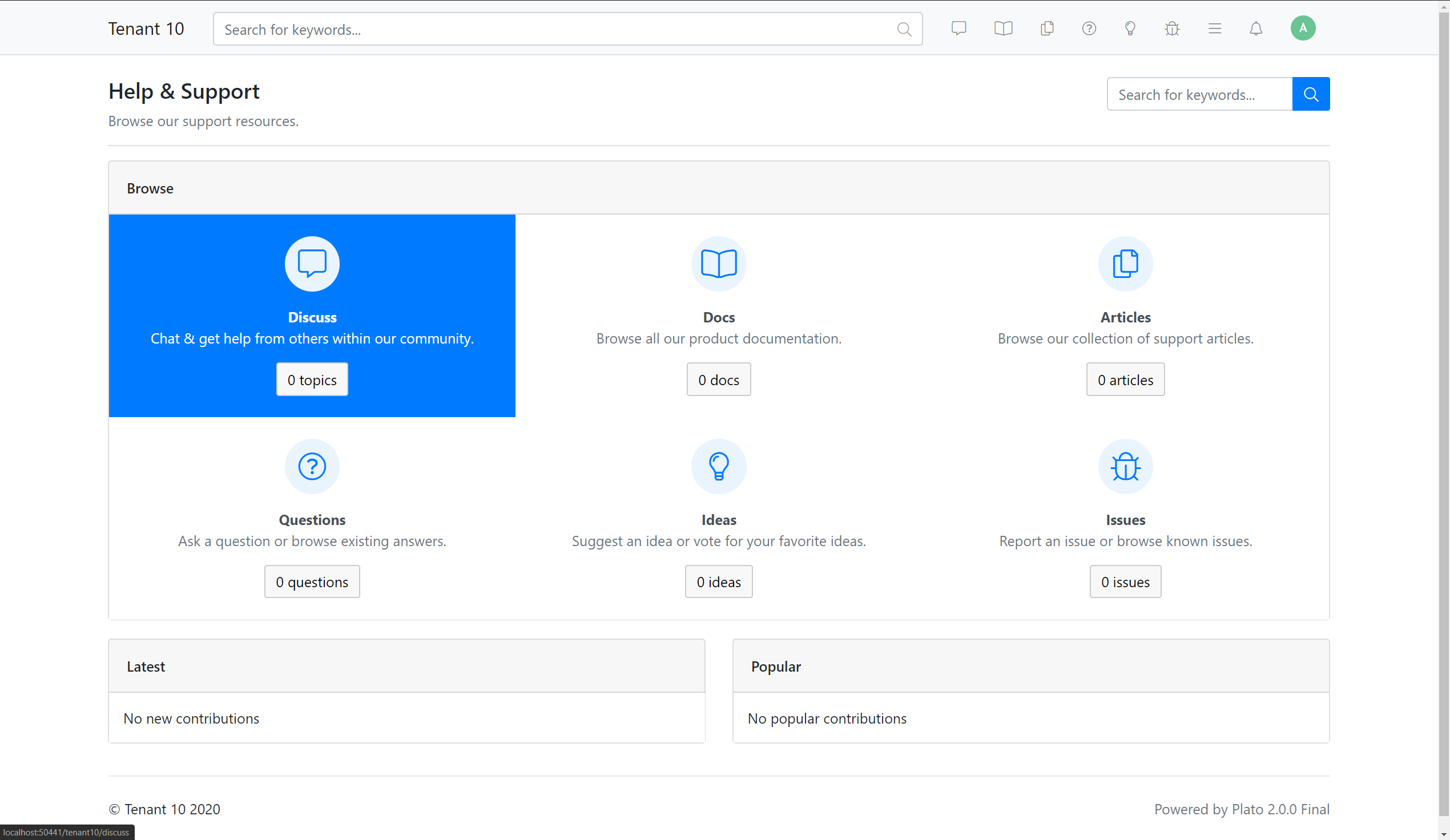 What Next
Access the Administrator Dashboard
You will need to login via the "Login" link in the upper right using the administrator account you provided during the web based set-up and enable the modules you would like to use via the Plato administrator dashboard.
Enable Features / Modules
We would suggest first enabling one or more of our main modules. Once you've enabled one or more of our main modules you may wish to also enable other notable modules to add further functionality to Plato.
Configure Settings
You will need to update the general settings and email settings.
That's It!
Congratulations. You are now essentially complete with your Plato installation. You can now start enabling features, adding content & exploring the administrator dashboard to further customise your Plato install. To help you get started with the basics please see our Using Plato section.